Happiness Quote By Mark Twain
by Tina
(Nebraska, USA)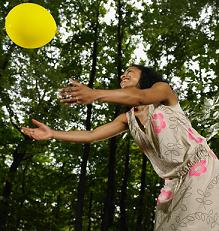 A Picture of a Happy Lady
Here is my favorite happiness quote:

"Whoever is happy will make others happy, too."

--Mark Twain

How simple is this? Very simple, yet so incredibly true. When we are happy and lead a life filled with happiness, then we make those around us happy as well.

Just think about being with a group of friends or family members. When you're happy and have a positive outlook when you're with them, then they tend to be happy with you.

If, on the other hand, you are miserable, sad and negative, then they are usually that way as well.

Now, these two scenarios don't always happen. For instance, sometimes you're happy and they're sad, or vice-versa. However, for the most part, your happiness will bring out the happiness in those around you.

Happiness is infectious.