"Quotes & Notes"
Inspirational Quote of the Day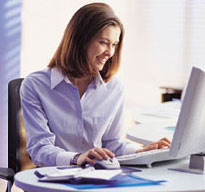 Start your day off right with our inspirational quote of the day!
Quotes & Notes provides you with a double dose of inspiration.
You might be asking yourself..."What's a double dose of inspiration?"
Well, each Monday morning you get the following information delivered directly to your e-mail inbox:
A free inspirational quote for each day of the week. You'll get seven quotes each week from some of your favorite writers.
Information on valuable resources designed to help inspire and motivate you in various aspects of your life.
All of this inspirational information...waiting in your inbox each Monday morning.
Please complete the short form below and your free subscription to Quotes & Notes will start immediately.


Enjoy your free inspirational quotation of the day!
---
Return To Quotation Of The Day Top

Return To Quote Of The Day To Home Page