Top 10 List -
Music Quotes & Quotations
Here is an amazing list of Music Quotes and Quotations. If you're a music fan, then you're going to love these incredible quotes about music.
In addition to the quotes you'll find here, please check out the additional quotes listed at the bottom of this page. There you'll find top 10 lists for many other categories related to music quotations. Enjoy these great quotes about music!

My Favorite Music Quotation Of All Time...


Music is what feelings sound like.

Author Unknown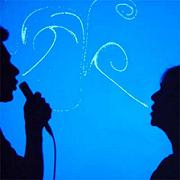 Top 10 Quotes About Music
Music Quotations #1
Music's the medicine of the mind.
John A. Logan

Music Quotations #2
Music expresses that which cannot be said and on which it is impossible to be silent.
Victor Hugo

Music Quotations #3
Music is the literature of the heart; it commences where speech ends.
Alphonse de Lamartine

Music Quotations #4
Music produces a kind of pleasure which human nature cannot do without.
Confucius

Music Quotations #5
Music, once admitted to the soul, becomes a sort of spirit, and never dies.
Edward George Bulwer-Lytton

Music Quotations #6
Music is well said to be the speech of angels.
Thomas Carlyle

Music Quotations #7
Music is the vernacular of the human soul.
Geoffrey Latham

Music Quotations #8
Music washes away from the soul the dust of everyday life.
Berthold Auerbach

Music Quotations #9
You are the music while the music lasts.
T. S. Eliot

Music Quotations #10
Music is your own experience, your thoughts, your wisdom. If you don't live it, it won't come out of your horn.
Charlie Parker

I hope you've enjoyed this Top 10 List of Quotes About Music.
Find Even More Quotes About Music Here...
Music Quotations

Another Music Quotations List

Famous Music Quotations

Love Song Quotes

Country Music Quotations

Famous Musician Quotes

Famous Quotes About Music

Famous Song Quotes

Rock Music Quotations



Didn't find the quotes about music you were looking for? Search my site or the web below:
---
Return To Music Quotes Top

Return From Music Quotes To Home Page