Inspirational Life Quote by Milan Kundera
by Janet
(Brooklyn, NY)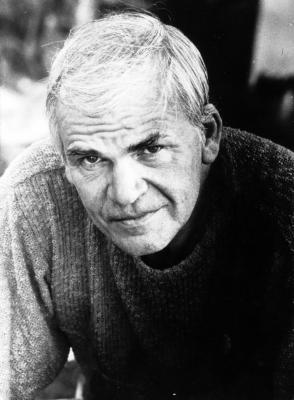 Milan Kundera Picture
An inspirational quote by Milan Kundera...

"In the world of eternal return, the weight of unbearable responsibility lies heavy on every move we make."

--Milan Kundera in The Unbearable Lightness of Being.

I first read The Unbearable Lightness of Being right after I graduated from college. I was living in New York City and VERY unsure of what my path in life was going to be.

When I read the above quotation, my heart skipped a beat, and I felt this powerful feeling in my stomach. I read and re-read the sentence until I remembered it by heart.

At first, I thought Kundera was trying to warn me about something, but I've learned that he was stating in a very beautiful sentence on of the most basic lessons we learn -- that history repeats itself, and we must learn from the past in order to be prepared for the future.

Our actions are not solitary, they return, and we must be prepared for the responsibility of our actions.

This is a very powerful and inspirational quote for me.
Join in and write your own page! It's easy to do. How? Simply click here to return to Favorite Life Quotes.