Inspirational Movie Quote From It's A Wonderful Life
by Sonya
(Concord, NH)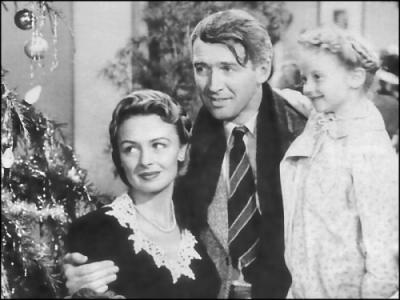 It's A Wonderful Life Movie Picture
"Remember, George: no man is a failure who has friends."

--Clarence in "It's A Wonderful Life."

As George Bailey (James Stewart) is accepting the outpouring of help from his friends, the inscription in the book "Tom Sawyer" is read out loud. It is such a simple quote, but really touching.

Life is never perfect and sometimes things are really going badly. This is an inspiration I have taken with me ever since seeing this movie as a young child.

What I like about "It's A Wonderful Life" and this quote is that it isn't sugar-coated. Life doesn't work out for George Bailey the way he dreamed. He is faced with jail and even contemplates suicide.

My life has never been that bad, but it hasn't always been great. When I am really down, good friends make life livable.

Clarence's sentiment is just so plain on its surface, but so far reaching in scope. Everyone has huge dreams as a child and sometimes they don't work out.

To me, this quote reminds me that instead of beating myself up about my shortcomings, I should remember that I have friends, which makes me a good person.
Join in and write your own page! It's easy to do. How? Simply click here to return to Favorite Movie Quotes.