Inspirational Quote by Robert Novalich
by Ken
(Iowa, USA)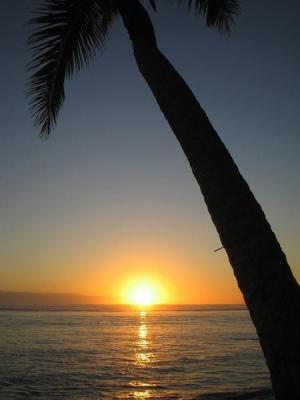 Picture of the Sunset
"Perfect practice makes perfect."

Inspirational quote by Robert Novalich

Robert Novalich was one of my high school music teachers. Any time that I know I should be working on something, I have to stop and think for a second if I am doing it right from the start.

There was a teacher that used to say, "practice makes perfect." Novalich would tell us that no matter how much we practiced, it would not matter unless we knew that we were playing the right notes from the start.

His point was that in order for you to achieve perfection in playing your music parts, you should know how to play every note perfectly. It is only then, that one could try to achieve perfection.

He also said that you could take those words anywhere. If you are doing a task repeatedly and you do it the same way every time does not mean that you are doing it perfectly. You need to do it perfectly every time.
Join in and write your own page! It's easy to do. How? Simply click here to return to Favorite Inspirational Quotes.