Inspiring Quote by Thomas Edison
by Earl
(Lansing, MI, USA)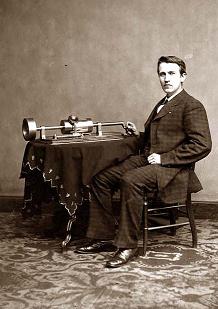 Thomas Edison Picture
My favorite inspirational quote comes from Thomas Edison.

(On being asked how he felt about repeatedly failing to design a working light bulb)

"I have not failed. I've just found 10,000 ways that won't work"

--Thomas Edison

Thomas Alva Edison Edison was an early pioneer of electricity and worked tirelessly to develop the electric filament light bulb. He never let the failure of a certain design let him down and carefully learned from his mistakes and this attitude culminated in a highly successful design little changed today.

His attitude to failure is the way I live my life - everyone is going to make mistakes and not get things right the first time and the way we handle this defines us. I have plenty of experiences in my life that could be considered failures, but I prefer to view them as learning experiences. Every time I make a mistake, I learn from it and become a stronger, better-informed person.

The person I am today - which I am very happy with – is a result of the successes and failures that have befallen me throughout my life. If I took away those failures, I would have nothing against which to measure my successes and nothing to have learned from.
Join in and write your own page! It's easy to do. How? Simply click here to return to Favorite Inspirational Quotes.