Movie Quote by James Stewart
by Mary
(Toledo, OH, USA)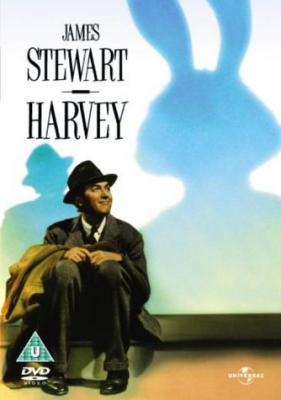 Picture of James Stewart in Harvey
Years ago my mother used to say to me, she'd say, "In this world, Elwood, you must be" -- she always called me Elwood -- "In this world, you must be oh so smart or oh so pleasant." Well, for years I was smart. I recommend pleasant. And you may quote me.

--James Stewart as Elwood P. Dowd, from the 1950 movie Harvey

As a college student at a fairly prestigious liberal arts school, it's very easy to get caught up in the stress of homework, essay writing, and exams.

This quote, and this movie in general, is about seeing life from a different perspective and learning that how you treat people and yourself might be more important than simply being intelligent. I believe that Elwood (played by James Stewart in the movie) is very wise, even though he does not strive to be.

An example of this is how he interacts with everyone else in the movie - he's always kind, considerate, and polite, even when they are doing things that are not in his favor.

People react in very different ways to this - some are swept away by his manners, others merely confused. Regardless of the response he gets, however, Elwood's priority is always to treat others with respect.