My Favorite Life Quote..."The Train"
by Kate
(South Dakota)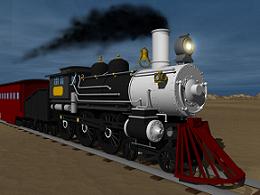 Picture of a Train
My favorite life quote is "The train is leaving, last call to get on, last call for adventure, last call for the rest of your life."

I love that quote so much I think about it every second of every day! I especially like the fact that I made that quote and I didn't get the idea of it from any one else, I just thought of it while reading in my room.