Quote by Jim Valvano
by Martin
(Sarasota, FL, USA)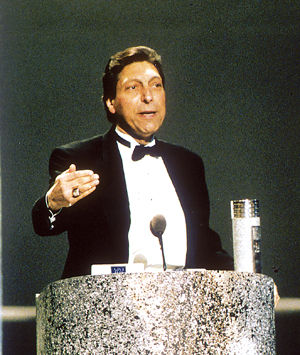 Picture of Jim Valvano
"Don't give up, don't ever give up."

--Jim Valvano

This is a quote by former college basketball coach Jim Valvano that was given at the ESPY awards show shortly before his death.

At the time of the quote, Valvano's body was being ravaged by cancer. Despite his grim prognosis, he continued to motivate and inspire others with his words.

Every year this speech is replayed during the Jimmy V. Classic basketball games and every year I make a point to watch it.

Valvano has inspired me and made me realize that I should continue to strive for my goals and not be discouraged by minor setbacks.

His speech also taught me to not take life for granted and live it to the fullest. Whenever I am facing large obstacles, whether on the playing field or in life I reflect upon these words.