Top 10 List -
Best Life Quotes
If you're looking for the Best Life Quotes, you've found them. This list of life quotes contains the best quotes on the subject of life. The quotes below are sure to add a little inspiration to your life. Enjoy these great quotes!

My Favorite Great Life Quote Of All Time...


It is not length of life, but depth of life.

Ralph Waldo Emerson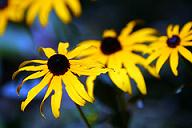 Top 10 Best Quotes About Life List
Life Quotes #1
Not life, but good life, is to be chiefly valued.
Socrates

Life Quotes #2
Live as if you were to die tomorrow. Learn as if you were to live forever.
Mahatma Gandhi

Life Quotes #3
The purpose of life is a life of purpose.
Robert Byrne

Life Quotes #4
Learn from yesterday, live for today, hope for tomorrow.
Anonymous

Life Quotes #5
Life is a series of little deaths out of which life always returns.
Charles Feidelson Jr.

Life Quotes #6
The art of life is to know how to enjoy a little and to endure much.
William Hazlitt

Life Quotes #7
Life, we learn too late, is in the living, the tissue of every day and hour.
Stephen Butler Leacock

Life Quotes #8
Life is made up of interruptions.
William S. Gilbert

Life Quotes #9
Live every day as if it were your last, because one of these days, it will be.
Jeremy Schwartz

Life Quotes #10
Life is not lost by dying; life is lost minute by minute, day by dragging day, in all the thousand small uncaring ways.
Stephen Vincent Bent

I hope you've enjoyed this Life Quotes List.
Didn't find the quotes you were looking for?
Search my site or the web below:
---
Return To Best Life Quotes Top

Return From Best Life Quotations To Life Quotes Page

Return From Best Life Quotes To Home Page