Top 10 List -
Free Inspirational Quotes
If you need a list of the best Free Inspirational Quotes available today...you've come to the right place. The Free Quotes in this section will help motivate, inspire and uplift you.
There's nothing better than Free Inspiring Quotes to give you that boost of inspiration you need. Enjoy these great quotes!

My Favorite Free Inspiring Quote Of All Time...


You can conquer almost any fear if you will only make up your mind to do so. For remember, fear doesn't exist anywhere except in the mind.

Dale Carnegie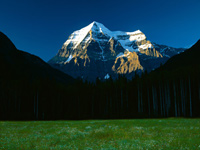 Top 10 Free Inspirational Quotes List
Inspiring Free Quotes #1
I have been impressed with the urgency of doing. Knowing is not enough; we must apply. Being willing is not enough; we must do.
Leonardo da Vinci

Inspiring Free Quotes #2
When faced with a challenge, look for a way, not a way out.
David L. Weatherford

Inspiring Free Quotes #3
The greatest pollution problem we face today is negativity. Eliminate the negative attitude and believe you can do anything. Replace 'if I can, I hope, maybe' with 'I can, I will, I must.'
Mary Kay Ash

Inspiring Free Quotes #4
Many of life's failures are men who did not realize how close they were to success when they gave up.
Thomas Edison

Inspiring Free Quotes #5
Most people achieved their greatest success one step beyond what looked like their greatest failure.
Brian Tracy

Inspiring Free Quotes #6
Focus on where you want to go, not on what you fear.
Anthony Robbins

Inspiring Free Quotes #7
Having once decided to achieve a certain task, achieve it at all costs of tedium and distaste. The gain in self-confidence of having accomplished a tiresome labor is immense.
Thomas A. Bennett

Inspiring Free Quotes #8
Trust yourself. Create the kind of self that you will be happy to live with all your life. Make the most of yourself by fanning the tiny, inner sparks of possibility into flames of achievement.
Foster C. McClellan

Inspiring Free Quotes #9
Every great achievement is the victory of a flaming heart.
Ralph Waldo Emerson

Inspiring Free Quotes #10
Think of yourself as on the threshold of unparalleled success. A whole clear, glorious life lies before you. Achieve! Achieve!
Andrew Carnegie

I hope you've enjoyed this Top 10 List of Free Inspiring Quotes.
Didn't find the quotes you were looking for? Search my site or the web below:
---
Return To Free Inspirational Quotes Top

Return From Free Inspirational Quotes To Inspirational Quotes Page

Return From Inspiring Free Quotes To Home Page