Top 10 List -
Inspirational Quotations
Inspirational Quotations anyone? I have gathered the most Inspiring Quotes and compiled them into this amazing Top 10 List. So, if you need a great Inspirational Quote...you're sure to find it right here. Enjoy these great quotes!

My Favorite Inspirational Quote Of All Time...


What the mind of man can conceive and believe, it can achieve.

Napoleon Hill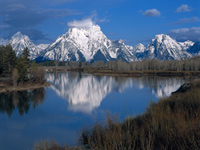 Top 10 Inspirational Quotes List
Inspiring Quotes #1
You can't build a reputation on what you are going to do.
Henry Ford

Inspiring Quotes #2
If you find it in your heart to care for somebody else, you will have succeeded.
Maya Angelou

Inspiring Quotes #3
Success demands singleness of purpose.
Vincent Lombardi

Inspiring Quotes #4
There never was a great soul that did not have some divine inspiration.
Marcus T. Cicero

Inspiring Quotes #5
Don't go through life, grow through life.
Eric Butterworth

Inspiring Quotes #6
Everyone is trying to accomplish something big, not realizing that life is made up of little things.
Frank Clark

Inspiring Quotes #7
Go confidently in the direction of your dreams! Live the life you've imagined.
Henry David Thoreau

Inspiring Quotes #8
To keep a lamp burning, we have to keep putting oil in it.
Mother Teresa

Inspiring Quotes #9
The hard way is the right way.
John Alves

Inspiring Quotes #10
When it's all over, it's not who you were. It's whether you made a difference.
Bob Dole

I hope you've enjoyed this Top 10 List Of Inspirational Quotes.
Didn't find the quotes you were looking for? Search my site or the web below:
---
Return To Inspirational Quotations Top

Return From Inspiring Quotations To Inspirational Quotes Page

Return From Inspiring Quotes To Home Page