Top 10 List -
Merry Christmas Quotes
Here is a wonderful collection of Merry Christmas Quotes to help you enjoy the holiday season. If you're looking for the best Christmas quotations, you're going to love these. Below you'll find a list of some of the most amazing quotes about Christmas ever written. Enjoy these great quotes!

My Favorite Merry Christmas Quotation Of All Time...


Christmas is not as much about opening our presents as opening our hearts.

Janice Maeditere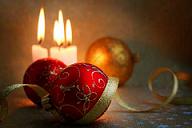 Top 10 Merry Christmas Quotations
Christmas Quotes #1
Christmas is the season for kindling the fire of hospitality in the hall, the genial flame of charity in the heart.
Washington Irving

Christmas Quotes #2
What is Christmas? It is tenderness for the past, courage for the present, hope for the future. It is a fervent wish that every cup may overflow with blessings rich and eternal, and that every path may lead to peace.
Agnes M. Pahro

Christmas Quotes #3
Christmas is a necessity. There has to be at least one day of the year to remind us that we're here for something else besides ourselves.
Eric Sevareid

Christmas Quotes #4
The best of all gifts around any Christmas tree: the presence of a happy family all wrapped up in each other.
Burton Hillis

Christmas Quotes #5
It is Christmas in the heart that puts Christmas in the air.
W. T. Ellis

Christmas Quotes #6
I will honor Christmas in my heart, and try to keep it all the year.
Charles Dickens

Christmas Quotes #7
Love is what's in the room with you at Christmas if you stop opening presents and listen.
Author Unknown

Christmas Quotes #8
As long as we know in our hearts what Christmas ought to be, Christmas is.
Eric Sevareid

Christmas Quotes #9
One of the most glorious messes in the world is the mess created in the living room on Christmas day. Don't clean it up too quickly.
Andy Rooney

Christmas Quotes #10
The joy of brightening other lives, bearing each others' burdens, easing other's loads and supplanting empty hearts and lives with generous gifts becomes for us the magic of Christmas.
W. C. Jones

I hope you've enjoyed this Top 10 List of Merry Christmas Quotes.
Didn't find the quotes you were looking for?
Search my site or the web below:
---
Find More Christmas Quotes Here

Return To Merry Christmas Quotes Top

Return From Merry Christmas Quotes To Holiday Quotes Top

Return From Merry Christmas Quotations To Home Page