Top 10 List -
Quotes About Spring
Here's a beautiful collection of Quotes About Spring. If you're looking for the best Spring quotes and quotations...you'll find them right here. Enjoy these wonderful Springtime quotes!

My Favorite Spring Quotation Of All Time...


Spring is nature's way of saying, "Let's party!"

Robin Williams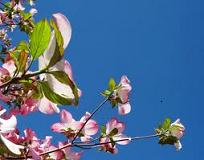 Top 10 Quotes About Spring
Spring Quotes #1
If I had my life to live over, I would start barefoot earlier in the Spring and stay that way later in the fall.
Nadine Stair

Spring Quotes #2
No matter how long the Winter, Spring is sure to follow.
Proverb

Spring Quotes #3
Spring makes its own statement, so loud and clear that the gardener seems to be only one of the instruments, not the composer.
Geoffrey B. Charlesworth

Spring Quotes #4
Spring is when you feel like whistling even with a shoe full of slush.
Doug Larson

Spring Quotes #5
Every Spring is the only Spring - a perpetual astonishment.
Ellis Peters

Spring Quotes #6
It's Spring fever. That is what the name of it is. And when you've got it, you want - oh, you don't quite know what it is you do want, but it just fairly makes your heart ache, you want it so!
Mark Twain

Spring Quotes #7
No Winter lasts forever; no Spring skips its turn.
Hal Borland

Spring Quotes #8
April prepares her green traffic light and the world thinks Go.
Christopher Morley, John Mistletoe

Spring Quotes #9
Spring shows what God can do with a drab and dirty world.
Virgil A. Kraft

Spring Quotes #10
The day the Lord created hope was probably the same day he created Spring.
Bern Williams

I hope you've enjoyed this Top 10 List of Springtime quotes.
Didn't find the Springtime quotes you were looking for?
Search my site or the web below:
---
Return To Quotes About Spring Top

Return From Spring Quotations To Scrapbooking Quotes

Return From Spring Quotations To Home Page