Top 10 List -
Famous Summer Quotes
If you're looking for the best collection of Famous Summer Quotes...you've definitely come to the right place. These amazing quotes about Summer include some of the greatest quotes ever written about this wonderful season. I'm sure you'll find a Summertime quote that is just right for you. Enjoy these great quotes.

My Favorite Summertime Quote Of All Time...


In summer, the song sings itself.

William Carlos Williams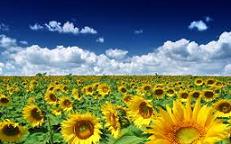 Top 10 Famous Summer Quotes
Quotes About Summer #1
Sun is shining. Weather is sweet. Make you wanna move your dancing feet.
Bob Marley

Quotes About Summer #2
Summer afternoon - Summer afternoon; to me those have always been the two most beautiful words in the English language.
Henry James

Quotes About Summer #3
The Summer night is like a perfection of thought.
Wallace Stevens

Quotes About Summer #4
Summer is the time when one sheds one's tensions with one's clothes, and the right kind of day is jeweled balm for the battered spirit. A few of those days and you can become drunk with the belief that all's right with the world.
Ada Louise Huxtable

Quotes About Summer #5
Love is to the heart what the Summer is to the farmer's year - it brings to harvest all the loveliest flowers of the soul.
Author Unknown

Quotes About Summer #6
There shall be eternal Summer in the grateful heart.
Celia Thaxter

Quotes About Summer #7
I wonder what it would be like to live in a world where it was always June.
L. M. Montgomery

Quotes About Summer #8
A life without love is like a year without Summer.
Swedish Proverb

Quotes About Summer #9
A perfect Summer day is when the sun is shining, the breeze is blowing, the birds are singing, and the lawn mower is broken.
James Dent

Quotes About Summer #10
The tans will fade, but the memories will last forever.
Author Unknown

I hope you've enjoyed this Top 10 List of Famous Summertime Quotes.
Didn't find the summertime quotes you were looking for?
Search my site or the web below:
---
Return To Famous Summer Quotes Top

Return From Famous Summer Quotes To Scrapbooking Quotes

Return From Summertime Quotes To Home Page