Top 10 List -
Valentines Day Quotes
Here is a wonderful collection of Valentines Day Quotes for you to enjoy. If you're looking for the best quotes for Valentines Day...you've definitely come to the right place. This list includes some of the most amazing Valentine quotes ever written. Enjoy these great quotes!

My Favorite Valentines Day Quotation Of All Time...


Love is composed of a single soul inhabiting two bodies.

Aristotle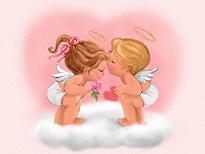 Top 10 Valentines Day Quotes
Valentine Quotes #1
Love is not blind - it sees more, not less. But because it sees more, it is willing to see less.
Julins Gordon

Valentine Quotes #2
Oh, if it be to choose and call thee mine, love, thou art every day my Valentine!
Thomas Hood

Valentine Quotes #3
Loving is not just looking at each other, it's looking in the same direction.
Antoine de Saint-Exupéry

Valentine Quotes #4
Grow old with me! The best is yet to be.
Robert Browning

Valentine Quotes #5
I've fallen in love many times... always with you.
Author Unknown

Valentine Quotes #6
I love thee - I love thee, 'tis all that I can say. It is my vision in the night, my dreaming in the day.
Thomas Hood

Valentine Quotes #7
I love thee to the depth and breadth and height my soul can reach.
Elizabeth Barrett Browning

Valentine Quotes #8
Love is the master key that opens the gates of happiness.
Oliver Wendell Holmes

Valentine Quotes #9
All the birds in the sky, all the fish in the sea, will never explain what you mean to me.
Courtney Maddox

Valentine Quotes #10
For you see, each day I love you more. Today more than yesterday and less than tomorrow.
Rosemonde Gerard

I hope you've enjoyed this Top 10 List of Valentines Day Quotations.
Didn't find the quotes you were looking for?
Search my site or the web below:
---
Return To Valentines Day Quotes Top

Return From Quotes For Valentines Day To Holiday Quotes

Return From Valentines Day Quotations To Home Page