"The Top 40"
Favorite Music Quotes Forum
Welcome to "The Top 40"
Your Favorite Music Quotes Forum
If you're a huge music fan and love to read music quotes and lyrics, then
The Top 40
is the place for you. This music forum is the place to...
Share your favorite music quotations and lyrics.
Comment on the music quotes left by other visitors of this site.
Or simply read and enjoy this amazing collection of music quotes and lyrics.
And remember...everyone is welcome to this music forum, it's fun, it's free and there is no registration process.
So what are you waiting for? Grab your favorite beverage, sit back, relax and enjoy the Music Quotes Forum!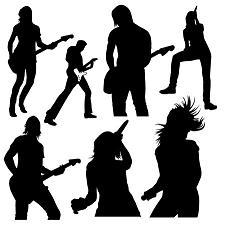 Share Your Favorite Music Quotes
Sharing your favorite music quotes or lyrics with the visitors of this site is easy. Just fill out the form below with the following information...

Your favorite music quote or lyrics.


The author/singer/songwriter of the quote.


How this quote or lyrics has inspired, motivated or influenced you.


A picture of the author/singer/songwriter (optional).
Once your submission is approved, you will have
your very own page on this site
...very awesome!
What Other Visitors Have Said
Click on the links below to read the favorite music quotes or lyrics of other visitors from around the world. Even better, leave a comment on their favorite quotes.



---
Return To Favorite Music Quotations Top

Return From Favorite Music Quotes To Quote Forums Page

Return From Music Quotes Forum To Home Page